Spring
Noaptea Invierii 8.04.2018

Sunt singura in noaptea asta,
mai singura decat oricand,
bat clopotele peste tara
si eu le-aud la mine-n gand,

La mine-n suflet bate toaca
in ritmul inimii speriate
si oamenii isi iau Lumina
nebanuind lacrimi departe.

De cate ori Iisus invie
in lumea asta de duium?
De cate ori Golgota urca
ducandu-si crucea, ultim drum ?

Sunt singura in noaptea asta.
In suflet candela aprind.
Ma rog la El sa ne mai ierte
i-aud raspunsul tanguind.

E miezul noptii far' de stele,
doar steaua din sufletul meu.
Sunt singura  cu lumanarea,
Lumina si cu Dumnezeu.

Maria Magdalena Biela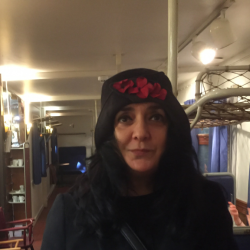 Easter Saturday 2018 in the Blue Train :)…sinisessä junassa 🙂

Travel

The railroad track is miles away,
And the day is loud with voices speaking,
Yet there isn't a train goes by all day
But I hear its whistle shrieking.

All night there isn't a train goes by,
Though the night is still for sleep and dreaming,
But I see its cinders red on the sky,
And hear its engine steaming.

My heart is warm with the friends I make,
And better friends I'll not be knowing;
Yet there isn't a train I wouldn't take,
No matter where it's going.

Edna St. Vincent Millay
POSTED IN Music, Spring
March 26, 2018
Into my arms

I don't believe in an interventionist God
But I know, darling, that you do
But if I did I would kneel down and ask Him
Not to intervene when it came to you
Not to touch a hair on your head
To leave you as you are
And if He felt He had to direct you
Then direct you into my armsInto my arms, O Lord
Into my arms, O Lord
Into my arms, O Lord
Into my arms
And I don't believe in the existence of angels
But looking at you I wonder if that's true
But if I did I would summon them together
And ask them to watch over you
To each burn a candle for you
To make bright and clear your path
And to walk, like Christ, in grace and love
And guide you into my arms

Into my arms, O Lord
Into my arms, O Lord
Into my arms, O Lord
Into my arms

But I believe in love
And I know that you do too
And I believe in some kind of path
That we can walk down, me and you
So keep your candles burning
And make her journey bright and pure
That she will keep returning
Always and evermore

Into my arms, O Lord
Into my arms, O Lord
Into my arms, O Lord
Into my arms

Nick Cave
https://www.youtube.com/watch?v=DpVr9ei7R6k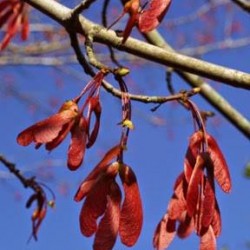 How many Flowers fail in Wood –


How many flowers fail in Wood –
Or perish from the Hill –
Without the privilege to know
That they are Beautiful –

How many cast a nameless Pod
Upon the nearest Breeze –
Unconscious of the Scarlet Freight –
It bear to Other Eyes –

Emily Dickinson

…………………………………………….
Cîte Flori prin Pădure cad-
Ori de pe Deal pier crunt –
Făr-a-vea dreptul de a sti
Cat de frumoase sunt –

Si cate anonime coji
Se pierd in Vant ruina-
Uitand de Rosia Samanta –
A Altor Ochi lumina –


Translated by Maria Magdalena Biela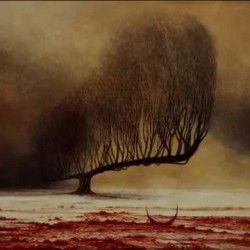 A word is dead

A word is dead
When it is said
Some day.

I say it just
Begins to live
That day.

Emily Dickison
………………………………. ………
Cuvantu-i dus
Îndat' ce-i spus
Candva.

Eu cred c-abia
Atunci 'si-ncepe
Viata.
Romanian Version,
Maria Magdalena Biela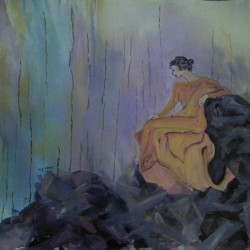 Elysium is as far as to

Elysium is as far as to
The very nearest Room
If in that Room a Friend await
Felicity or Doom-

What fortitude the Soul contains
That it can so endure
The accent of a coming Foot-
The opening of a Door-

Emily Dickinson
……………………………… ………………
Elysium departe-i precum
Odaia de alaturi.
In Ea așteaptă un Om bun
Fericiri sau Framanturi.

Ce forta Sufletul cuprinde
Că poate îndura
Calcatul unui Pas ce vine-
Usa a descuia- –

Romanian version,

Maria Magdalena Biela
POSTED IN Spring
March 25, 2018

Song of witches
Double, double toil and trouble;
Fire burn and caldron bubble.
Fillet of a fenny snake,
In the caldron boil and bake;
Eye of newt and toe of frog,
Wool of bat and tongue of dog,
Adder's fork and blind-worm's sting,
Lizard's leg and howlet's wing,
For a charm of powerful trouble,
Like a hell-broth boil and bubble.

Double, double toil and trouble;
Fire burn and caldron bubble.
Cool it with a baboon's blood,
Then the charm is firm and good.

William Shakespeare

[gallery link="file" ids="7721,7722,7723,7724,7725,7726,7727,7728,7719,7720"]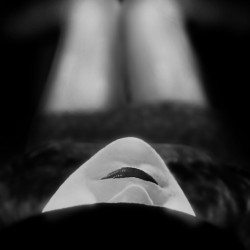 Colour me gone

Colour me gone

I'm just a pawn

In life's chess game

I'm just a non-

person, a yawn,

and all the same.

I take no heart,

I play no part

In this last act

I'm game for Art,

my counterpart,

and that's a fact.

I know not why

I'm a far cry

from all that's known

a harvest fly

of the wild rye.

colour me gone.

Maria Magdalena Biela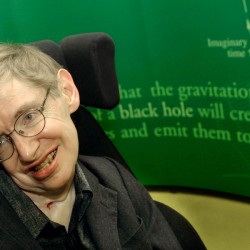 Rest in peace!

May HE rest in peace! Now HE knows is there a God or black wholes? A Man who proved that Life conquers all…

The brighest star just died…

Stephen Hawking, the brilliant British theoretical physicist who overcame a debilitating disease to publish wildly popular books probing the mysteries of the universe, has died, according to a family spokesman. He was 76.

Considered by many to be the world's greatest living scientist, Hawking was also a cosmologist, astronomer, mathematician and author of numerous books including the landmark "A Brief History of Time," which has sold more than 10 million copies.
With fellow physicist Roger Penrose, Hawking merged Einstein's theory of relativity with quantum theory to suggest that space and time would begin with the Big Bang and end in black holes. Hawking also discovered that black holes were not completely black but emit radiation and would likely eventually evaporate and disappear.

"A star just went out in the cosmos," Lawrence Krauss, a theoretical physicist and cosmologist, "We have lost an amazing human being."
Hawking suffered from ALS, a neurodegenerative disease commonly known as Lou Gehrig's Disease, which is usually fatal within a few years. He was diagnosed in 1963, when he was 21, and doctors initially only gave him a few years to live.
The disease left Hawking wheelchair-bound and paralyzed. He was able to move only a few fingers on one hand and was completely dependent on others or on technology for virtually everything — bathing, dressing, eating, even speech.
Hawking used a speech synthesizer that allowed him to speak in a computerized voice with an American accent.
"I try to lead as normal a life as possible, and not think about my condition, or regret the things it prevents me from doing, which are not that many," he wrote on his website.
"I have been lucky that my condition has progressed more slowly than is often the case. But it shows that one need not lose hope."

Blessed be!
Sperriges morgen / Obstructive tomorrow

The best translation of Paul Celan by MICHAEL HAMBURGER, SUFFOLK,

1979 AND 1987