translated Finnish-English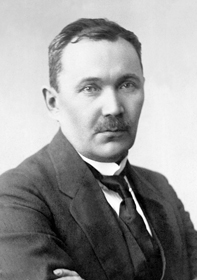 Hymni tulelle

Ken tulta on, se tulta palvelkoon.
Ken maata on, se maahan maatukoon.
Mut kuka tahtoo nousta taivahille
Näin kaikuu kannelniekan virsi sille:
Mit' oomme me? Vain tuhkaa, tomua?
Ei aivan: Aatos nousee mullasta.
On kohtalosi kerran tuhkaks tulla,

Mut' siihen ast' on aika palaa sulla.
Mi palaa? Aine. Mikä polttaa sen?
Jumala, Henki, tuli ikuinen.
On ihmis-onni olla kivihiiltä,
Maan uumenissa unta pitkää piiltä,
Herätä hehkuun, työhön, taisteloon,
Kun luoja kutsuu, luottaa aurinkoon,
Toteuttaa vuosisatain unelmat,
Joit' uinuneet on isät harmajat.
 
On elon aika lyhyt kullakin.
Siis palakaamme lieskoi leimuvin,
Tulessa kohotkaamme korkealle!
Maa maahan jää, mut Henki taivahalle.

Eino Leino

Hymn to the Fire

He who is Fire, let him serve the Fire.
And from the Earth who is , be earth entire.
But for who wants to climb Heaven along
With Kantele a player sings a song:
What are we? Only ashes? Only dust?
No! For the thought rises from earth with trust
It's our destiny be ashes once

But until then, your time to burn becomes.
And who is burning in our soul entire?
The God, the Spirit, the eternal Fire.
The ember-man in hiding sleep is quiet
and happy waits to be awake for fight
when God from Earth to sunshine calls the men
the dreams of centuries be born again.
As our old, grey fore-fathers said then.

The time of life is short for all of us
So, let us burn in blazing flames to death
Let's raise the Fire, our souls let feel it
For body's Earth and Heaven is the Spirit.

translated by Maria Magdalena Biela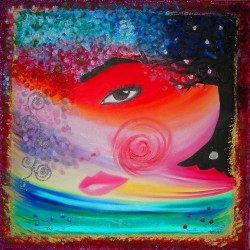 Nuori nainen

Liukas niinkuin lumella suksi,
kova niinkuin kuolon uksi,
kitkerä niinkuin kiukaan lieska,
makea niinkuin maito ja rieska,
leikkivä niinkuin lehti haavan,
ankara niinkuin aalto aaavan,
synkkä niinkuin suossa vuori:
niin on lemmessä nainen nuori.

Eino Leino

The young woman

Slippery as a ski on the snow,
hard as the death's door from where you can't go,
bitter as much as sauna's fire,
sweet as milk and bread of desire,
playful as a leaf of the aspen tree,
strong as a wave on the open sea,
dark as a swampy mountain above:
so is the young woman who is in love.

translated by Maria Magdalena Biela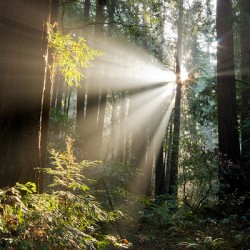 Yli metsän koitti jo päivän koi

Yli metsän koitti jo päivän koi
Kun nurmella neitonen kulki
Kukat kukkivat auki jo umput loi,
jotk' eilen illalla sulki.

Ja neitonen nuori se nurmella vain
niin hiljaa, hiljaa astui,
ja kukkaset nyökkäsi kuiskuttain,
kun kasteesta helmat kastui.

Eino Leino

When over the woods

When over the woods the daylight was dawning
the young maid was walking on the grass,
the flowers already opened their buds-morning
that yesterday evening they had closed their eyes.

And the young maid on the grass was walking
so silently, so gently, so sweet
and the flowers whispering were nodding
when the hems, with dewdrops got wet.

translated by Maria Magdalena Biela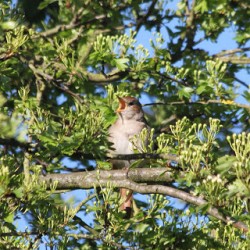 Erotessa

Muistelen minä sinua:
satakielet soittelevat
yössäni hämärtyvässä.

Muistelet sinä minua:
lepinkäiset lentelevät
pääsi päälle istumahan.

Muistelemme toisiamme:
kaksi kaunista kesällä
kesälehti kolmantena.

Eino Leino

Apart

Remember you, love at first sight,
nightingales sing in empty soul
in darkness of my empty night.

Remember me, love at first sight,
shrikes fly in legends of the fall
and sit on your head in light.

We are remembering each other
two beautiful in summer time
a summer leaf – three summer chime.

translated by Maria Magdalena Biela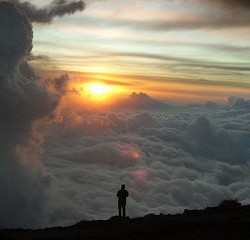 Laulu onnesta

Kell' onni on, se onnen kätkeköön,
Kell' aarre on, se arteen peittäköön,
Ja olkoon onnellinen onnestaan
Ja rikas riemustansa yksin vaan.

Ei onni kärsi katseit' ihmisten.
Kell' onni on, se käyköön korpehen
Ja elököhön hiljaa, hiljaa vaan
Ja hiljaa iloitkohon onnestaan.

Eino Leino

Song of happiness

The happy man, let him hide all his pleasure,
the rich one, let him cover all his treasure!
Is happy and rich? Then all the bad is gone
and let him enjoy everything alone.

Happiness doesn't like the wicked eye.
Who happy is may he learn to be shy,
and all his life may live in humbleness
and silently enjoy his happiness.

translated by Maria Magdalena Biela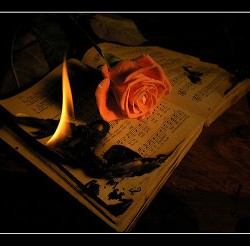 Tropiikin alla

Yhden kerran elämässä tuliruusu aukee
yhden yön se kukoistaa ja aamulla jo raukee
sill' on syvä silmänluonti, kutsuva ja kuuma
sill' on hehkuheteillänsä keskiöiden huuma

Sill' on lehti verinen ja purppurainen huuli
sill' on tuoksu huumava kuin kevätaron tuuli.
Taita tulikukkanen ja juo sen kuuma mesi
elä hetki, nauti hetki, kaadu paikallesi!

L. Onerva

At Tropics

Only once in a lifetime the fire-rose opens eyes
only for a night it blossoms and by morning dies
for one night it has a deep glance, calling through the fire
for one night its glowing stamens have midnight's desire.

For one night a bloody petal and a purple lip,
its intoxicating fragrance, springtime's windy steppe,
break away the burning flower, drink its essence fever
Live a moment, carpe diem and then die forever !

translated by Maria Magdalena Biela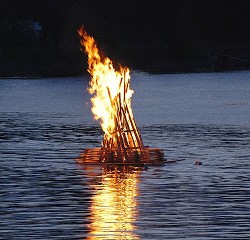 Juhannus

Minä avaan syömmeni selälleen
ja annan päivän paistaa,
minä tahdon kylpeä joka veen
ja joka marjan maistaa.

Minun mielessäin on Juhannus

ja juhla ja mittumaari,

ja jos minä illoin itkenkin,

niin siellä on sateenkaari.

 

Eino Leino

 

 

Midsummer

Trusting, my heart I open and I take
the daylight there to shine,
I want to bathe myself in every lake
and taste all berries fine.

Deep in my mind I celebrate Saint John
and the midsummer night,
and, in the evenings, if I cry anon
there is a rainbow bright.

translated by Maria Magdalena Biela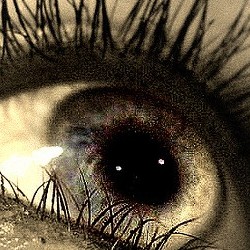 Sua katsoa

Sua katsoa mielisin kauvan silmiin,
syvähettehet sielusi loihtia ilmiin
ja juoda niitä,
ja päihtyä siitä,
ja hukkua huumiooni.

L. Onerva

Watching you…

I would like to stare endlessly into your eyes,
the deepest springs of your soul, through charm, to raise,
to drink from thee,
beguiled by thee
and drown myself in ecstasy.

translated by Maria Magdalena Biela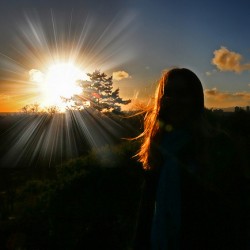 Jospa voisin nukkua

Jospa voisin nukkua
unten unhovyöhön,
hiljallensa hukkua
kuin ilta hukkuu yöhön,
nukkua ja unhottaa
kadota ja kadottaa;
sitten kaiken kaikottua
tunnon tuskan, pellon,
sitten jälleen havahtua
helmaan uuden eloon!

Jospa voisi herätä
uuden onnen uskoon,
loimuellen liittyä
kuin päivä aamuruskoon,
elää elo uudelleen
tuikkivine toiveineen;
ja kun sitten, sitten taas
joutuis elon ilta,
onnellisna kadota
kuin päivä tunturilta.

 L. Onerva

I wish I could deeply sleep
dreaming in oblivion's land
in dreams' silence lost to keep
like the evening in night's hand
oh, to sleep and to forget
lose yourself and lose regret;
when all, everything is gone
pain's feeling and fear,
then again awake, goes on
a new life, with tears!

I wish that I could arouse
trusting happiness,
burning flames to blend, like those
which blend nights and days,
like the life anew, with drops
of its shining, burning hopes;
and again when timeless
life's twilight is hurrying,
disappear in happiness
like the day from mountains.

translated by Maria Magdalena Biela
Kevättä
Eräs on – on eräs – eräs on,
lahja liian rikas kohtalon,
eräs, jonka vuosi katu tää
rakas on ja rakkahaksi jää.
Viheriöi, oksa keväinen!
Viheriöi, pyydän, rukoilen!
Kuule: kasvat kadun varrella,
jota eräs saattaa kulkea.
Puhkee kukkiin, oksa vihreä!
Ilahutajoka sydäntä
kevättuoksuasi tulvien
mutta erästä, ah, eniten.
Eila Kivikkaho
Springtime
There is one and only one there is,
gift too rich from my Fate quite a tease
One, because of whom, this humble street.
Dear it is and dear will be heartbeat.
Blossom green, you, springly branch fragile!
Blossom green, I beg you, for a while!
Listen: you are growing near the street
where one day the only one you will meet.
Dress with flowers, branch forever green!
Delight every heart with spring unseen
before your crude, vernal scent is gone!
Yet, oh, most of all, delight the One!
English version by Maria Magdalena Biela